Herbal supplements are usually known as dietary supplements. They can be a compound form of different chemicals or herbs and plants in capsules, tablets or syrups. It includes minerals, vitamins and other nutrients to maintain the diet. Herbal supplements have not received such scientific approvals; however, they are being used in rural and other several areas of the world with productive improvement in health. These herbal medicines have substantial and compelling effects on the body as they carry natural components.
Safety In Using Herbal Supplements
While using herbal supplements, one must understand that they do not substitute food or junk food. They are additional energy gaining components for your body. When taking herbal supplements, you must consult your doctors and take prescribed medicines to avoid side effects or chronic health issues. Several herbal products have FDA approvals for their qualities and providing healthy solutions to people.
Herbal Supplement In Provides Nutrients
100% herbal medicines are used to balance humans' diet and increase their nutrient levels. It assists you in living a healthy life by controlling the deficiencies of minerals in the body and organs. If you are experiencing a shortage of calcium, zinc, sodium or iron, doctors prescribe you some medicines to maintain its balance and control it for better life quality. At Hibalife online store, you will find products that can help you balance your body's multiple nutrients. Some of the nutrients are as follows.
Vitamins
Proteins
Calcium
Iron
Herbal Syrups and Tablets – To Control your Acidity
When taking Accitibb to control your acidity, you are also helping your body digest food efficiently. It enhances your cognitive system and allows you to function correctly. With this syrup, you can control your energy levels and improve your regular activities. You can also use Hazmix for digestion and to change the taste.
Herbal Pills – To Burn Body Fat
Herbal Medicines are used to control your body fat, cholesterol and assist you in weight loss. You can use NirvaSlim, Slimming tablets to provide you with your desired weight. In addition, with the help of herbs and natural products, it can improve metabolism and the immune system to fight viruses and diseases.
Herbal Medicines – To Regulate Blood Pressure
Maintaining the performance of the heart is essential for a healthy person. You can use Angiotibb for adequate blood flow, strengthen your core and its circulation of blood. Reduce blood clotting, manage your blood cholesterol and improve metabolism. It includes herbs and natural ingredients to control your body functions.
Herbal Honey – To strengthen Immunity and Metabolism
Honey is the natural product extracted from the flower and fruits nectar. It ensures balance in diet, helps to boost your immune system, with various flavors and flowers extraction features; it improves heart health, protects your skin tissues and maintains your diet. 
Conclusion
Herbs are natural and organic; they generally do not have any side effects. However, you must consult your doctors first before taking any medicines or syrups. In addition, you must read the benefits and ingredients of these products by visiting us online.
IMPORTANCE OF HONEY IN RELIGION
Both the holy Quran and Hadiths (Prophetic traditions) refer to honey as a healer of disease. In the Quran we read, "And thy Lord taught the bee to build its cells in hills, on trees and in people's habitations… there issues from within their bodies a drink of varying colors, wherein is healing for humankind. Verily in this is a Sign for those who give thought." 
Gallery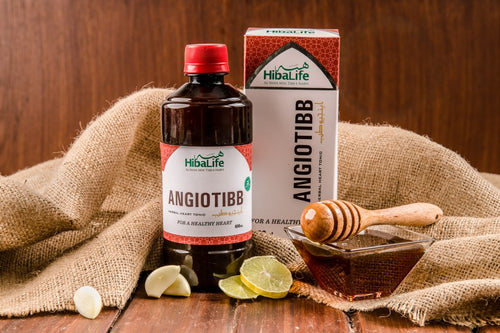 IMPORTANCE OF HONEY IN RELIGION
Additionally, in Sahih Bukhari we read that the Prophet, may the mercy and blessings of God be upon him, said: "Honey is a remedy for every illness and the Quran is a remedy for all illness of the mind, therefore I recommend to you both remedies, the Quran and honey."