Has the most recent beauty trend of using oil grabbed your focus? Have you ever wondered which oil would be best for your hair, body, and skin? Rather than rushing into the trend without doing your research, why not start with the oil you are most comfortable with: almond oil?
Since childhood, every one of us has had a relationship with almonds. Do you remember how our mothers and grandmothers forced us to consume almonds daily? Almonds are more than just a memory and focus booster, despite what they were advertised for. They are a great source of vitamins, minerals, fatty acids, and proteins. Where does almond oil fit into this picture, then?
Almond oil makes up almost half of a dry almond's weight. Ripe almonds are pressed to obtain it. Without the use of excessive heat or chemical agents, this extraction process is carried out. This type of oil is unrefined and nevertheless largely nutritious.
Read our list of almond oil benefits below and start adding it into your routine immediately!
1. Promotes Hair Growth
The mineral biotin, often known as vitamin H, is essential to hair development. It is a vitamin B derivative recommended to persons with issues like hair thinning.
Almond oil includes biotin, so massaging your hair with it is a great way to give it a good dose of the vitamin, which will encourage hair development and stop hair thinning. Some people take biotin tablets to make their hair thicker, but you can achieve the same results by massaging almond oil into your hair.
2. Softens and conditions the hair
Do you find it difficult to comb your hair since it is prone to tangles? Your hair will get softer from regular massages with almond oil, making combing easier.
You must take Dabur Vatika Almond oil if you have severe hair tangles and want to make your hair soft and silky since it nourishes hair and provides a smooth texture.
3. Best Treatment For Dry Hair and scalp
Chinese and Ayurvedic medicine have employed almond oil to treat dull, dry hair. It is well known that almond oil is readily absorbed.
It penetrates the hair roots and follicle deeply to deliver hydration and nutrients from inside. Fatty acids and vitamin E are also included, which further help to heal dry, dull hair. For dry hair, this is the greatest remedy. Your grandmother will even agree!
4. Help to reduce dandruff
Almond oil works wonders as a moisturizer. Additionally, it possesses antibacterial qualities. It not only eliminates dandruff that is already there but also stops any new growth. Almond oil softens hair roots when used topically. When you shampoo again, stubborn dandruff becomes loose and is simple to remove.
5. Moisturize your skin
Almond oil is a powerful moisturizer since it absorbs quickly into our skin. It can be used on both the face and the body. When massaging their bodies, some people use almond oil as the carrier oil and add essential oils.
Another fantastic quality of the oil is that it's light and not overly oily, so when you use it as a moisturizer, your skin doesn't feel sticky.
6. Use it as a facial cleanser
The concept of cleaning the face with oil shocks the majority of us. But according to a study, oil cleansing is good for your skin, and one of the best oils to use for the cleansing is almond oil.
You can get rid of obstinate pollutants, extra sebum, and dead skin cells with oil cleansing. Additionally, it helps in clearing blocked pores.
7. Reduce puffiness and under-eye circles
Did you know that almond oil has antioxidant and anti-inflammatory qualities? Almond oil is the perfect remedy for minimizing under-eye puffiness and lightening dark circles because of these qualities.
Retinol, Vitamin E, and Vitamin K, also found in almond oil, soothe the skin around the eyes and lessen the visibility of fine lines around the eyes.
8. Hydrates chapped lips
Rub a small amount of sweet almond oil onto your dry, chapped lips to lock in moisture for soft, full lips. Nothing works better on your lips than all-natural ingredients.
9. Heals sun damage
It might surprise you to learn that almond oil has SPF 5. Because it contains proteins and antioxidants, this oil can prevent and repair existing sun damage brought on by the sun's harmful UV rays.
10. Comforts Dry Skin
Has dry skin stolen your peace? Then, grab some almond oil right away because it is a great natural moisturizer and a rich source of vitamin E. It infuses moisture into the skin from the inside and locks it in.
Additionally, it possesses anti-inflammatory qualities. Because of this, it can aid in reducing the symptoms of skin conditions like eczema, psoriasis, dermatitis, and dry skin.
These were a few incredible benefits of using almond oil on your skin, hair, and body, but the list is too long. You can purchase the Dabur Vatika Almond Hair oil and other products from Hiba Life online store at the most reasonable price.
IMPORTANCE OF HONEY IN RELIGION
Both the holy Quran and Hadiths (Prophetic traditions) refer to honey as a healer of disease. In the Quran we read, "And thy Lord taught the bee to build its cells in hills, on trees and in people's habitations… there issues from within their bodies a drink of varying colors, wherein is healing for humankind. Verily in this is a Sign for those who give thought." 
Gallery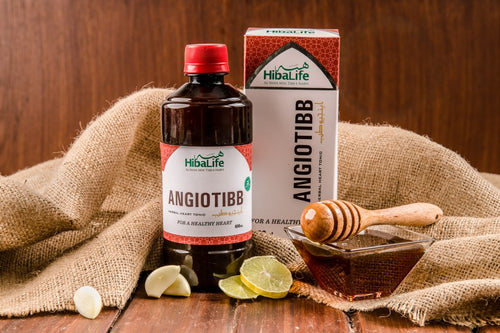 IMPORTANCE OF HONEY IN RELIGION
Additionally, in Sahih Bukhari we read that the Prophet, may the mercy and blessings of God be upon him, said: "Honey is a remedy for every illness and the Quran is a remedy for all illness of the mind, therefore I recommend to you both remedies, the Quran and honey."