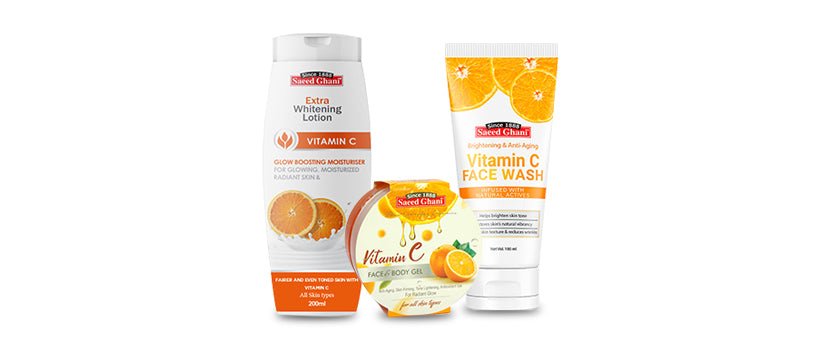 You've probably heard about vitamin C if skincare is your core concern. The secret to preserving a clear, even, and glowing complexion is vitamin C, considered one of the best anti-aging ingredients on the market.
While you probably take vitamin C in your diet, there is no way to ensure it reaches your skin. The quickest way to experience these benefits is by applying serums and other skincare products.
Read on our blog to know the benefits of vitamin C for your skin.
Fights Lines and Wrinkles
Vitamin C is a valuable weapon in your armoury if you want to prevent fine lines, wrinkles, and other indications of aging on your skin. According to research, this vitamin promotes skin regeneration and acts as a skin protector.
If your skin appears aged, try Saeed Ghani Vitamin C Face and Body Gel, which is available at Hiba Life. It is an antioxidant gel that prevents aging, firms the skin, and smoothens overall skin tone. Such products work wonders when it comes to skin protection!
Hydrates Skin
Without enough moisture, the skin's top layer begins to dry up, which causes itchy, scaly skin and early aging. Maintaining healthy, youthful-looking skin needs sufficient hydration.
Vitamin C aids in maintaining skin moisture, keeping the skin smooth and soft, and preventing it from getting excessively oily or dry.
With Saeed Ghani Vitamin C Extra Whitening Lotion, you can improve the skin's natural shine while preventing dryness. All skin types can benefit from the non-greasy, quickly absorbing solution, perfect for everyday use to hydrate and nourish the skin and leave it looking gorgeous.
Helps To Prevent Redness>
The anti-inflammatory and antioxidant properties of vitamin C aid reduces the appearance of inflammation-related symptoms like rash, redness, and irritation. Topical vitamin C reduces inflammation in various skin disorders like acne and other skin diseases.
There are many skin care products like Saeed Ghani Goat Milk Soap available on the market, which are made with goat milk, coconut oil, castor oil, glycerin, stearic acid, and a fragrance. Such products are definitely great to get rid of skin redness.
Protection from sun exposure
Long-term sun exposure can have terrible effects on your skin, such as darkening, rough skin, skin redness, etc. Vitamin C applied topically functions as an antioxidant to shield your skin from UV radiation. Vitamin C and vitamin E together are more effective than either vitamin alone at protecting the skin from sun damage.
Your skin can get an incredible shine from vitamin C, which helps repair blemishes and reduce hyperpigmentation. To make your skin glow, wash your face with Saeed Ghani Vitamin C Face Wash daily in the morning to prevent your skin from dryness and itching.
It takes a while for the skin cells to regenerate; thus, it is necessary to use vitamin C skincare products consistently over a period of several months to notice the effects. If you start to feel uncomfortable or irritated, stop using.
If you're looking for skincare products, you've come to the right place. Hiba Life has a wide range of skincare products, and you can now purchase your favourite Saeed Ghani items from our online store.
IMPORTANCE OF HONEY IN RELIGION
Both the holy Quran and Hadiths (Prophetic traditions) refer to honey as a healer of disease. In the Quran we read, "And thy Lord taught the bee to build its cells in hills, on trees and in people's habitations… there issues from within their bodies a drink of varying colors, wherein is healing for humankind. Verily in this is a Sign for those who give thought." 
Gallery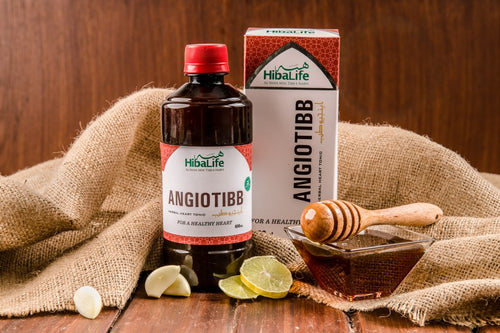 IMPORTANCE OF HONEY IN RELIGION
Additionally, in Sahih Bukhari we read that the Prophet, may the mercy and blessings of God be upon him, said: "Honey is a remedy for every illness and the Quran is a remedy for all illness of the mind, therefore I recommend to you both remedies, the Quran and honey."