Time is of the essence and people want to get their daily tasks out of the way as quickly as possible without a hitch. If you want to improve your health, you need to start by reducing your exposure to chemicals.
Many people believe that organic products are expensive and inferior to regular products. But the reality is that there are numerous benefits to using organic products as compared to non-organic products. Hiba Life has prepared this blog that will look at how we can start using natural organic products and focus on improving our health.
The time has never been better to switch to natural organic products. The benefits of using natural organic products are becoming more and more obvious. Here are a few reasons why you should switch to natural organic products:
They Make Your Healthier & Nourishing
The chemicals in ordinary skin care products can actually damage your skin. Natural organic product like goat milk soap is made with ingredients that are good for your skin. They will leave your skin feeling softer and looking younger.
Vitamin C is an essential nutrient that helps to keep the skin healthy. It is an antioxidant that helps to protect the skin from damage caused by free radicals. Vitamin C also helps to boost the production of collagen, which is the main structural protein in the skin. Collagen supports the skin to stay soft.
Taking the above advantages into account, using products that include vitamin C is quite important. Take vitamin C extra whitening lotion for example.
Flourish Your Hair with Organic Products
Just like your skin, your hair can also be damaged by the chemicals present in the beauty products. Natural organic products will leave your hair looking and feeling healthier. You just need to be very particular while opting for the product. Pure & natural coconut oil would do the job.
They are Better for the Environment
Conventional products are made with harsh chemicals that can pollute the environment. Natural organic products are made with ingredients that are safe for the environment. That's what makes the organic products more viable.
They are not Expensive
Although organic beauty products are made with quality ingredients, they are often more affordable than non-organic products. Natural organic products are actually cheaper in the long run. This is because you will not have to replace them as often.
That's why Hiba Life brings to you the most affordable yet organic beauty products like sandal face wash that helps you strengthen your skin and make you glow all day long!
They are Better for your Overall Health
The chemicals in conventional products can actually be absorbed into your body. This can lead to health problems down the road. Natural organic products are made with ingredients that are safe for your body.
Now that you know the advantages of using chemical-free products, why don't you explore our store to find your preferred products? Hiba Life has a wide range of organic products at best prices!
IMPORTANCE OF HONEY IN RELIGION
Both the holy Quran and Hadiths (Prophetic traditions) refer to honey as a healer of disease. In the Quran we read, "And thy Lord taught the bee to build its cells in hills, on trees and in people's habitations… there issues from within their bodies a drink of varying colors, wherein is healing for humankind. Verily in this is a Sign for those who give thought." 
Gallery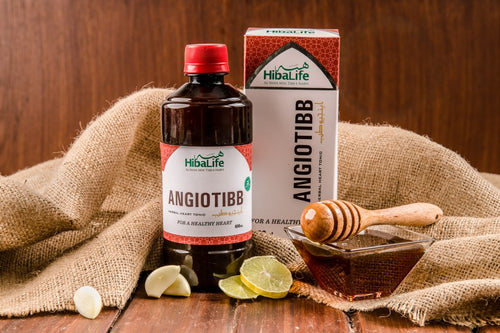 IMPORTANCE OF HONEY IN RELIGION
Additionally, in Sahih Bukhari we read that the Prophet, may the mercy and blessings of God be upon him, said: "Honey is a remedy for every illness and the Quran is a remedy for all illness of the mind, therefore I recommend to you both remedies, the Quran and honey."