You've probably heard a lot about organic herbal oil for skin, hair and overall health. Or maybe you haven't, but it's been on your mind for quite some time. You've probably discovered that it is not as easy as it sounds to find a trustworthy source for this kind of product. You've probably wondered why it's so important to ensure that you get the real product.
The organic herbal oils offer a lot of health benefits, and they can be used topically but also internally. Some of the botanicals that go into these herbal oils are, Holy Basil, Holy Lavender, Frankincense and myrrh, lemon, orange peel, and more.
If organic herbal oil to strengthen your overall health is what you're looking for, then Hiba Life is the right place for you! We are a leading online herbal store in Pakistan and have a wide variety of organic oils at the most competitive prices!
Let's explore together the benefits of organic herbal oils for skin, hair, and health.
Benefits of Using Herbal Oil for Hair
If you're concerned about your hair care and looking for natural ways to improve the condition of your hair, consider using oil. There are many benefits to using oil for hair, including:
Moisturizing

: Organic oil can help to moisturize your hair and scalp, keeping them healthy and hydrated.

Reducing frizz

: It can help to tame frizz and flyaways, making your hair easier to manage.

Conditioning

: It can help to condition your hair, making it softer and smoother.

Protecting

: It can help to protect your hair from heat damage and environmental stressors.

Stimulating growth

: Such Oil can also help to stimulate hair growth, giving you denser, glowing hair.
Benefit of Using Herbal Oil for Skin
Using oil for skin also has a number of benefits that are often overlooked. Many people wouldn't believe but applying organic oil directly to your skin gives rapid nourishing results. Below you'll find the top benefits of using herbal oil for skin:
Increases the skin's resilience and elasticity

Cleanses the antibacterial properties from the skin

Reduces fine lines and wrinkles

Minimizes the anti-inflammatory properties caused by acne breakouts

Reduces the appearance of enlarged pores.

Relaxes sensitive skin

Supports supple and soft skin
To experience the benefits of oil, it is crucial to opt for the quality products. That's where we come in! Hiba Life offers exclusive herbal products that stand out in terms of being affordable, natural, and FDA approved!
And What Ingredients from Herbal Oils Boost Health?
There are many different types of herbal oils, each with its own unique blend of ingredients. However, some of the most common ingredients found in herbal oils that are known to boost health include rosemary, lavender, peppermint, and eucalyptus.
Moreover, herbal oils may boost health by providing essential nutrients, phytochemicals, and antioxidants. They may also help to protect against prolonged diseases, such as cancer, heart disease, and diabetes. Some of the most health-boosting components found in herbal oils like Aseel Oil, include omega-3 fatty acids, carotenoids, flavonoids, and terpenes.
Wandering over the internet to find organic herbal products in Pakistan for hair and skin? Shop now from our exclusive store and get 100% natural products delivered right at your doorsteps!
IMPORTANCE OF HONEY IN RELIGION
Both the holy Quran and Hadiths (Prophetic traditions) refer to honey as a healer of disease. In the Quran we read, "And thy Lord taught the bee to build its cells in hills, on trees and in people's habitations… there issues from within their bodies a drink of varying colors, wherein is healing for humankind. Verily in this is a Sign for those who give thought." 
Gallery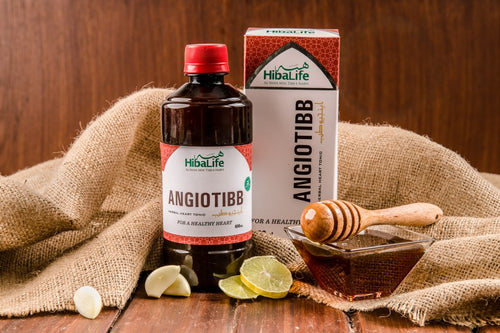 IMPORTANCE OF HONEY IN RELIGION
Additionally, in Sahih Bukhari we read that the Prophet, may the mercy and blessings of God be upon him, said: "Honey is a remedy for every illness and the Quran is a remedy for all illness of the mind, therefore I recommend to you both remedies, the Quran and honey."