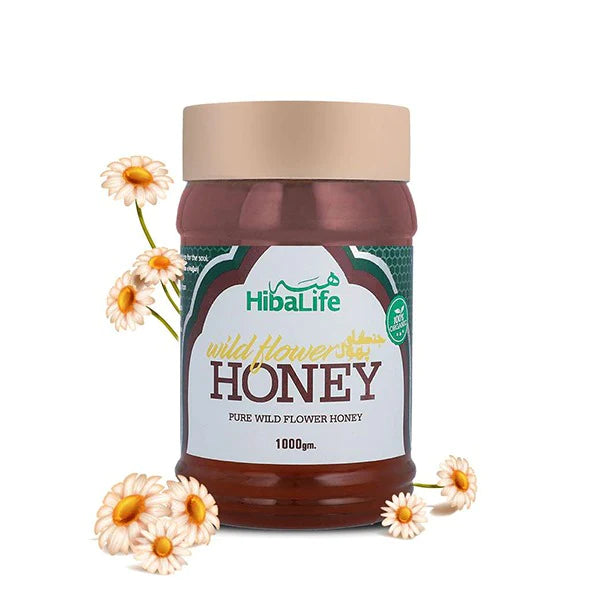 Pure wildflower honey has been used for centuries in folk medicine to treat a number of health problems. It's no secret that honey is the ideal sugar substitute. Honey, in fact, should be used as a food sweetener more frequently than it is. It's quite healthy and gives you access to all nutritional benefits.
Most beneficial of all is organic wildflower honey. This honey is created from the nectar of wildflowers in full bloom that were gathered during sunrise. It is free from insecticides and pesticides. The honey is extracted from the beehives, then the texture is worked on until it looks uniform and translucent.
This raw wildflower honey contains various essential minerals and vitamins, as well as proteins, carbohydrates, antioxidants, and active ingredients that can help the body in various ways. 
Some of the benefits of wildflower honey will amaze you! This blog will explain why it's so much more than a natural sweetener.
Young And Healthy Skin
Wildflower honey can be applied to the skin to give it a youthful look. It works as an anti-aging cream and reduces acne scars. Honey can help you get rid of wrinkles, tighten your skin, and makes it look younger for years.
Natural cough suppressant
A sore throat or a dry cough might be relieved with organic wildflower honey. Wildflower Honey can sometimes be as effective as prescription medicines in treating an upper respiratory tract infection.
Helps In Digestion
Honey is recognized for reducing inflammation in the body, particularly the gut. This can relieve constipation while balancing bacterial levels and increasing nutrient uptake efficiency.
If you are looking for pure organic honey, you've come to the right place! Hiba Life brings multifloral honey with a unique blend of flavors and scents, making it the lightest tasting honey on the market.
Boost Energy
Honey is a concentrated source of carbohydrates, sugars, and minerals that will improve your metabolism and give your body the energy boost it requires.
It is important to buy pure wildflower honey directly from the source – the beekeepers and local producers of this honey.
Good antioxidants
Honey, which is high in antioxidants, is beneficial to the immune system when consumed daily. Compounds such as glucose oxidase, catalase, ascorbic acid, flavonoids, and selenium aid cell repair and survival.
Honey also helps to keep tissues from prematurely aging. Antioxidant components found in organic wildflower honey have been shown to help treat heart disease, strokes, and various cancers.
Reduces Inflammation
Wildflower honey has been used as a home cure for burns, wounds, and inflammations for over 8000 years. Nectar is considered an antibacterial and anti-inflammatory drug and the finest treatment for all types of burns and tissue loss.
Comprises nutritional compounds
Organic wildflower honey is rich in nutrients and minerals that benefit the body in several ways. Honey, for instance, is commonly combined with cinnamon as a weight-loss mixture worldwide.
The enzymes in raw honey aid in speeding up digestion and enhancing metabolism. Honey also includes natural sugar and essential vitamins, which is why athletes use it to keep energetic and healthy.
Now you know the benefits of organic wildflower honey. Look around our store to pick your favorite wildflower honey and other organic products at affordable prices.
IMPORTANCE OF HONEY IN RELIGION
Both the holy Quran and Hadiths (Prophetic traditions) refer to honey as a healer of disease. In the Quran we read, "And thy Lord taught the bee to build its cells in hills, on trees and in people's habitations… there issues from within their bodies a drink of varying colors, wherein is healing for humankind. Verily in this is a Sign for those who give thought." 
Gallery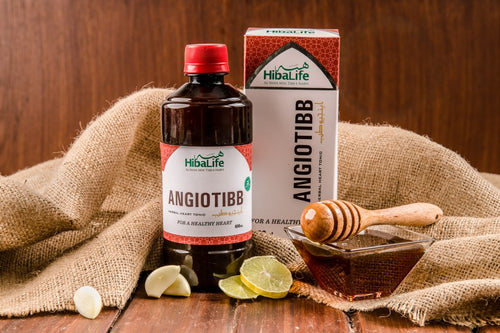 IMPORTANCE OF HONEY IN RELIGION
Additionally, in Sahih Bukhari we read that the Prophet, may the mercy and blessings of God be upon him, said: "Honey is a remedy for every illness and the Quran is a remedy for all illness of the mind, therefore I recommend to you both remedies, the Quran and honey."