Improving the quality of life includes several elements that you need to adapt to regular diet and routine. First, it enhances your intellectual, physical, and psychological life with a positive aura and success. It starts with eating healthy, exercising regularly, and staying active mentally with low stress and anxiety levels. Second, to maintain a healthy lifestyle, several people adopt organic food and supplements in their life. Third, to increase energy levels, increase metabolism and immunity system. 
If you plan to get along with organic food, you must know what organic food is and its benefits for living a healthy life. Organic food means food processed and grown with no chemical and fertilizers involvement. It means no chemical preservatives; pesticides are used when the crops have been fertilized. Over a decade, people have transformed their diet routine and elements from conventional to organic and natural. Organic diet has more benefits to lead the human body towards healthy life and maintain body nutrients with natural ingredients. 
Can Supplements Be Organic?
Several people ask questions regarding supplements. Can supplements have organic products or natural ingredients? Are they equivalent to organic plants and food? However, it is essential to understand that Hibalife provides herbal medicine to help you maintain and improve your body nutrient levels and weight. It would help if you remembered that herbal products are neither substitute nor equivalent to the food. They are supporters to help you gain benefits from extra nutrients. 
Seven Benefits Of Organic Products For Healthy Life
Organic products have benefits in transforming your life in a better and healthy way. Read more to explore its other health benefits. 
Organic products contain fewer chemicals and preservatives. Natural food without chemicals is healthy, safe and better for body nourishment.

It derives the health effects of antioxidants to react positively with vitamins, minerals and other nutrients. These antioxidants can play a role in preventing cancer, sightseeing problems, and the cognitive functions of the consumer. 

Organic food can improve natural heart conditions.

It defends human immune systems and prevents them from taking non-organic products with antibiotics and vaccines. 

They are grown in a better hygienic environment with better practice and less pollution. 

They carry rich nutrients and minerals to improve the health of the human being.

They are cost-efficient and remains fresh and full of taste once they ripen. 
Conclusion
For organic products, you can visit Hibalife, as it offers natural supplements made from organic and pure ingredients. To help you increase your immune system, energy levels and manage your cholesterol, blood sugar and acidity. In addition, using organic products will help you stay away from all unnecessary chemicals and bacteria. 
IMPORTANCE OF HONEY IN RELIGION
Both the holy Quran and Hadiths (Prophetic traditions) refer to honey as a healer of disease. In the Quran we read, "And thy Lord taught the bee to build its cells in hills, on trees and in people's habitations… there issues from within their bodies a drink of varying colors, wherein is healing for humankind. Verily in this is a Sign for those who give thought." 
Gallery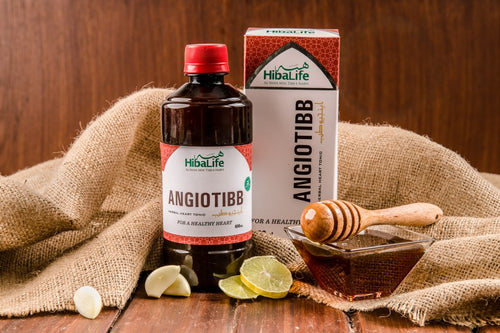 IMPORTANCE OF HONEY IN RELIGION
Additionally, in Sahih Bukhari we read that the Prophet, may the mercy and blessings of God be upon him, said: "Honey is a remedy for every illness and the Quran is a remedy for all illness of the mind, therefore I recommend to you both remedies, the Quran and honey."