Natural Hair Oil provides a healthy approach to for your hair care, from improving dry scalp and hair loss to adding shine and guarding against damage. Natural Hair Oils are essential for your overall health because they decrease your exposure to toxic chemicals. Here are a few of the numerous advantages of using natural oils in your hair care routine.
Benefits of using Hair Oil 
1. Nourishes your hair 
One of the most important daily hair oiling benefits is that they include minerals and vitamins that are vital for hair health. Hair oil contains Vitamins B, K, and E, whereas olive oil contains Vitamins B12, B6, B3, and K, as well as Vitamin E, all of which are necessary for hair care due to the deterioration that occurs when your hair is exposed to the environment. 
2. Prevents Hair Fall 
A hair oil massage once a week is critical to the health of your hair. This is due to the fact that hair oil massage benefits include scalp exfoliating, dead skin removal, and nourishing and rejuvenating fine hair. All of which contributes to less hair fall.
3. Prevents Dandruff 
Dandruff, like lice, is drawn to a scalp that is excessively dry and sweaty, and this is very common issue because dust and pollution causes the dryness. Applying Aseel Hair Oil three nights a week overnight can help reduce the buildup of dead skin cells, which is another cause of dandruff.
4. Helps improve hair growth
Aside from the hair oil itself, the massaging technique used when applying oil has a bunch of advantages. When you massage oil it improves or stimulates blood circulation to the scalp, which then helps to supply nutrients to the scalp and ultimately nourishes your hair. Massaging oil also helps as a stress reliever, which is one of the causes of hair loss.
5. Softens Curly Dry Hair
Curly hair dries more quicker than straight hair. When it dries, it gets frizzy and difficult to manage. Oiling your hair regularly with Aseel Oil will help reduce frizz and give you soft, buoyant curls. 
Tips for How to Oil Your Hair 
Knowing your hair's requirements and the best types of oils to use is always useful, as is knowing where to buy all-natural, high-quality oils. Application techniques, such as how to safely mix essential oils and how much oil to use for hair treatments, are also important to understand. 
Ideally, your scalp should be clean in order for the hair oil to work effectively.  Hair should be washed properly with a shampoo first.

Apply hair oil the same day or day after (before dirt builds up again on the scalp).

Gently massage the oil into the scalp for 10 to 15 minutes, covering every inch of it. It will spread better if you warm the hair oil slightly before applying it.

Leave this on for at least 3 hours before washing. If you like, you could even leave the hair oil on overnight. Leaving it on for more than 24 hours will weaken the hair since it will begin to accumulate dirt.

Oil your hair at least once a week, and at least twice a week for dry hair. 
Which Oil to Use for Oiling Your Hair?
The type of oil you use for your hair depends on the area you live in and the purity of the oil available. In most cases, the best oil for your hair might be Aseel Oil With the wholesome ingredients of Gooseberry, Black Cardamom, Castor Oil, Pumpkin Oil, and Sesame Oil, that prevents hair fall and dandruff.
IMPORTANCE OF HONEY IN RELIGION
Both the holy Quran and Hadiths (Prophetic traditions) refer to honey as a healer of disease. In the Quran we read, "And thy Lord taught the bee to build its cells in hills, on trees and in people's habitations… there issues from within their bodies a drink of varying colors, wherein is healing for humankind. Verily in this is a Sign for those who give thought." 
Gallery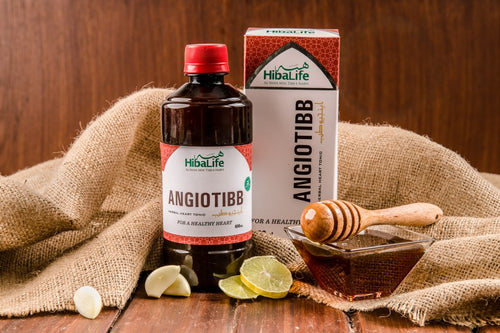 IMPORTANCE OF HONEY IN RELIGION
Additionally, in Sahih Bukhari we read that the Prophet, may the mercy and blessings of God be upon him, said: "Honey is a remedy for every illness and the Quran is a remedy for all illness of the mind, therefore I recommend to you both remedies, the Quran and honey."